Michael W. Ferro Jr. is an entrepreneur known for making significant contributions to the research and development of healthcare tech. His work has been recognized by such institutions as IAOTP and ADA 25 Advancing Leadership.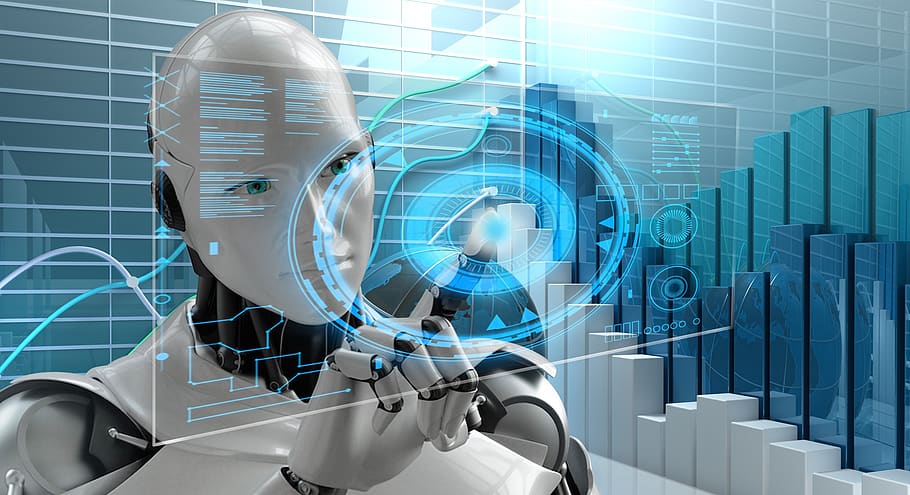 Michael Ferro has always been a tech trailblazer.  With more than four decades of experience launching and building tech-centric businesses, Ferro has solidified himself as a tech entrepreneur.  He is recognized for founding healthcare tech initiatives both commercial and philanthropic. Most notably, Ferro is known for establishing Click Commerce, Merge Healthcare and the Michael & Jacqueline Ferro Foundation.
All throughout his career, Michael Ferro's tech focus has fostered a push for translating high tech into healthcare approaches.  He has spearheaded a movement that's realizing the potential of Artificial Intelligence (AI) in the healthcare and medical field.
AI software and technology in the healthcare industry is projected to expand significantly on a global scale.  By 2025 alone, the AI in healthcare tech market is anticipated to grow to an evaluation of $45.2B.  The market was evaluated at $4.9B in 2020.  
Michael Ferro believes that AI has the potential to break down major accessibility barriers when it comes to patient care.  Remote patient monitoring is one of the many ways AI is revolutionizing healthcare on a global scale.  Ferro believes that AI has the potential to revolutionize patient care and treatment in terms of both efficacy and accessibility. 
In an interview with fellow healthcare entrepreneur, Robin Farmanfarmaian, Michael Ferro expressed his interest in artificial intelligence in healthcare.  In his view, AI has significant potential for reshaping how research is conducted and the accessibility of treatment for patients.  In particular, Ferro believes that AI is already proving to be the main tool in democratizing healthcare. 
Throughout his entire career, the healthcare tech entrepreneur has celebrated innovation that challenges the limitations and potential of new technologies.  Ferro is especially passionate about utilizing tech for the betterment of tech — particularly early on into a software's development.  The use of AI in healthcare tech has already impacted patient care in a multitude of ways.
AI has improved diagnostics, disease management, imaging analysis, digital therapeutics and even treatment. The potential of remote patient monitoring is an area that has been tapped into more and more recently.
The use of AI certainly has the potential to expand accessibility horizons in healthcare. Michael Ferro believes that the development of AI healthcare tech could even improve patient care on a global scale.
Top Healthcare Tech Entrepreneur of the Year
In 2021, the International Association of Top Professionals presented Michael W. Ferro Jr. with the Top Healthcare Tech Entrepreneur of the Year award.  Ferro was granted this honor for his outstanding commitment to the healthcare technology industry.  IAOTP President, Stephanie Cirami, said of the endorsement:  "Choosing Michael for this award was an easy decision."  She also commended Ferro's diligent and versatile efforts; nothing that he has managed a "remarkable career across many industries."
Inclusion in the International Association of Top Professionals as a member is an honor on its own.  Each year, IAOTP recognizes only a handful of members in each discipline.  Michael Ferro's recognition for his direct contributions to the advancement of healthcare tech certainly solidifies his leadership in the industry.
ADA 25 Advancing Leadership established the Excellence in Entrepreneurial Leadership Award to honor Michael Ferro's innovative accomplishments in healthcare tech.  The award aims to recognize the pivotal accomplishments of individuals with strong entrepreneurial leadership traits. The ideal candidate for this Excellence award demonstrates a drive to make a positive difference in their community. This includes building a business, nonprofit or other organization that pushes to make a positive difference in their community.
ADA 25 Advancing Leadership Member and Board Director, John Tuhey, developed this award to honor his longtime mentor, Michael W. Ferro Jr. Tuhey expressed that he wanted to recognize Ferro's career-long commitment to the entrepreneurial advancement of individuals with disabilities.